Plesk module
This guide will help you install, configure, and manage the BaseKit extension for Plesk.
Requirements
To use the Plesk module you will need a version of Plesk 12.5 or later. This guide assumes that you are familiar with the Plesk interface.
Installation and configuration
Log into your Plesk server as the administrator and go to the Extensions area. Depending on the version of Plesk click on the Add Extension or My Extensions → Upload Extension. Choose the zip file and click 'OK' to upload.
Click on Go To Extension and enter your partner setup details in the configruation area.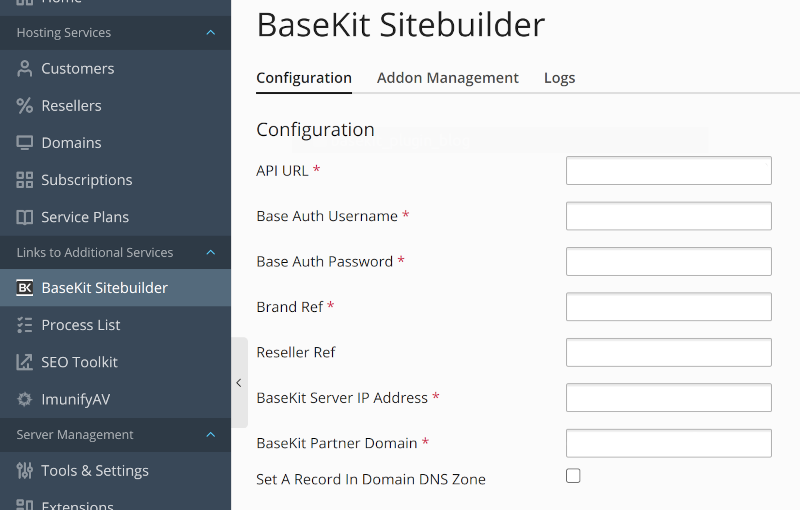 Click on Test Connection to gather the BK packages for selection in the 'Plans Mapping section'. If this does not pick them up, click Save and they will appear. Map the Plesk service plans to the BaseKit packages available.
Workflow
If a Plesk Customer has a subscription plan connected with a BaseKit package, the 'BK' icon will appear in the Websites & Domains section on the right hand side.

From the BK screen in Plesk, you can choose to map your domain, unmap, mark as primary and login to using the BK editor.